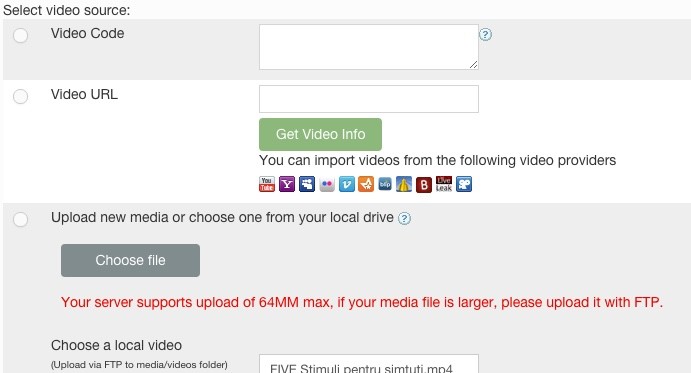 A Learning Management System (LMS) that has a rich video library presents many opportunities for the learners, teachers, and administrators. There's just so much a learning environment can potentially become when it has a rich media resource. Videos are particularly useful for instruction and demonstration while keeping the lessons interesting altogether.
One good way to stock up on video material is to choose a good video host. Here are some things you might want to look out for:
Lots of hosting space. You just can't have too much hosting space, since your collection is just going to grow and grow.
User-friendly interface. You want to make sure that uploading your videos is easy and proper – no videos should end up getting broken or damaged during the upload process.
Lots of customization. A good host offers more features for its users.
Supports commercial videos.
Protects your content. This is important when you want to limit access of videos to your clients only. You should be able to determine who gets to see your videos.
Fortunately, Guru, our Joomla LMS extension, offers support for a wide collection of video hosting sites. This means you have lots of options when choosing the right video host to suit your needs. You can try out Google Video, Vimeo, and the very popular YouTube, but you'll want to look into other websites as well. You can also compliment your videos with other kinds of content using the media library feature so all you classes get the diverse content that they need.
Check out Guru today, and start selling online courses and generating a passive income in no time!