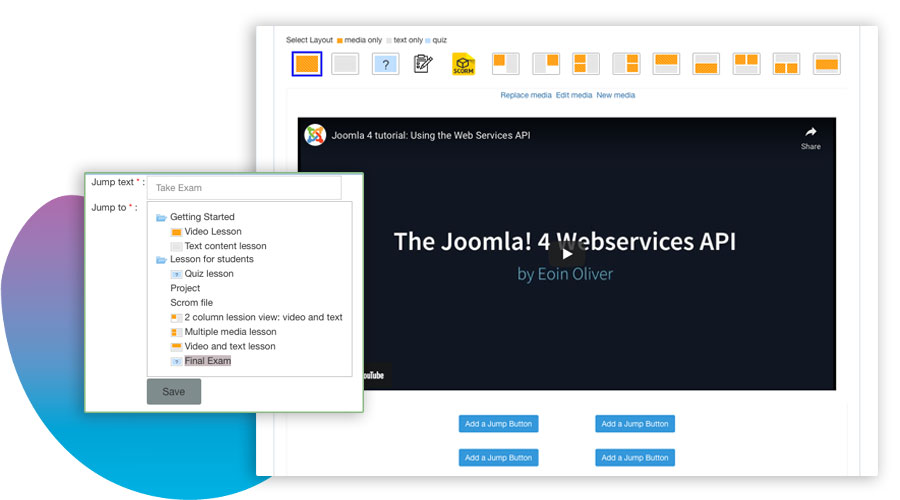 Add Jump buttons to lessons to take students to another lesson, relevant to them
On the lesson page, you can add up to four jump buttons to take students to different locations inside the course. This is helpful if you think it's possible that they already know the material or they have already performed the task at hand.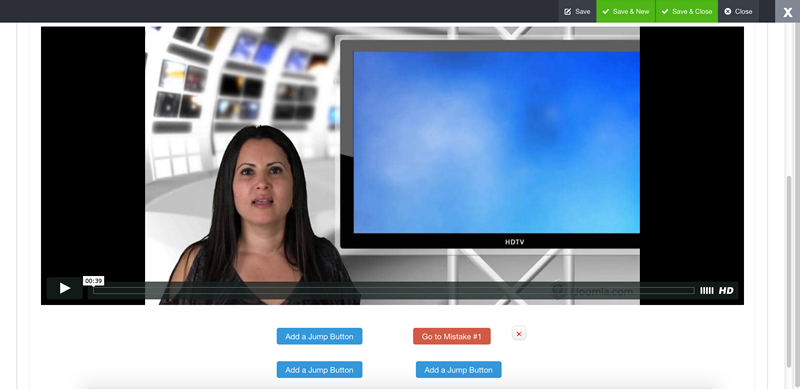 Set the Jump button to take the student to any of the lessons in the course.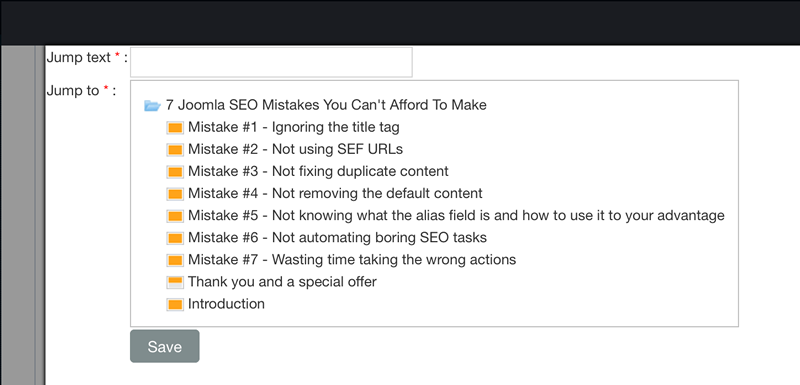 The Jump button will be displayed on the lesson window at the bottom bar.