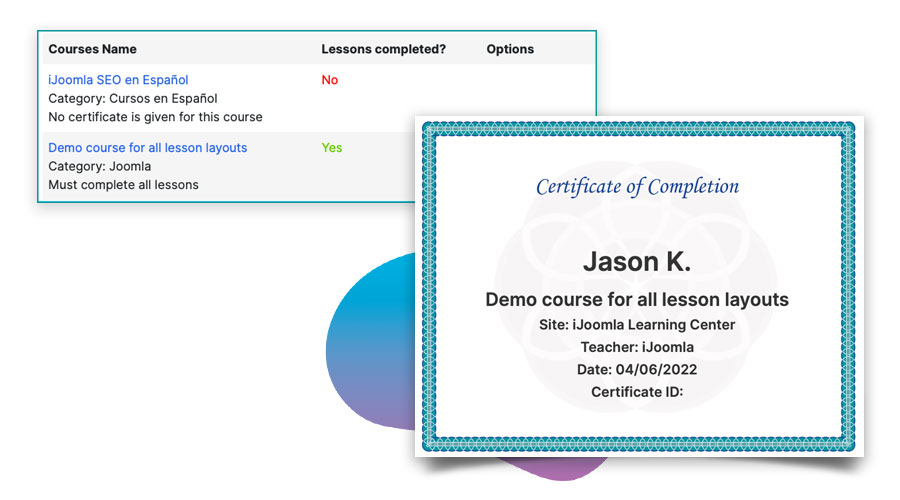 Giving your students certificates validates your courses and helps them get jobs!
Why are Certificates a great idea?
If your potential students know they can get a certificate that will help them get hired or improve their resume, then there is a much better chance that they will sign up for your courses! More students = More cash for you!
Certificate Designs
Guru comes with 16 beautiful certificate templates you can choose from. You can add your logo to any of the templates and you can even upload your own template, just create a 800x600 px image and upload it.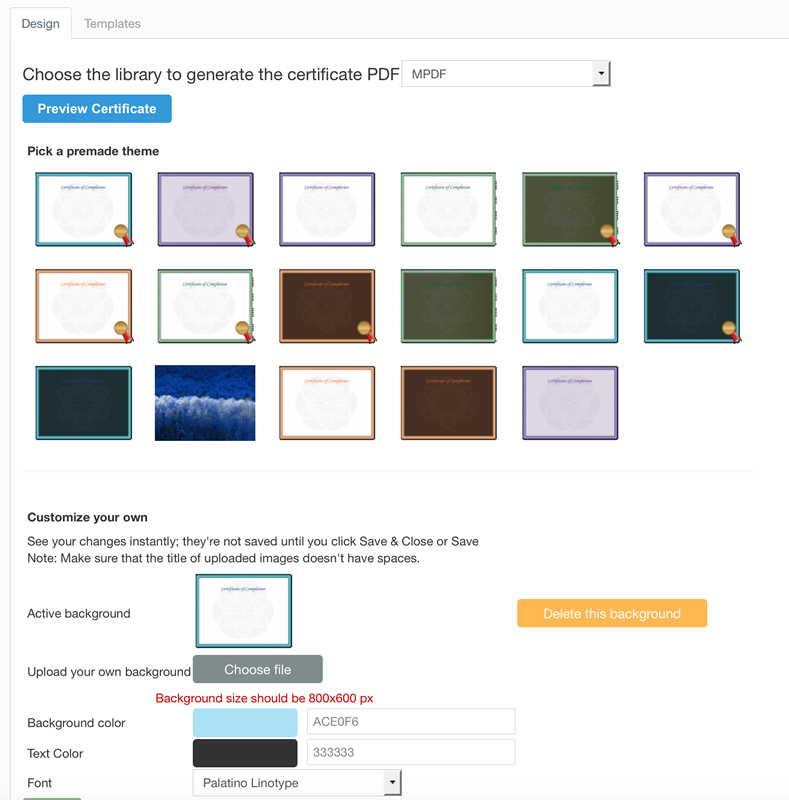 Content and Email templates
Choose what information will show on the certificates (name, course, etc.)
Control the content of the email the student gets when he/she is eligible to a certificate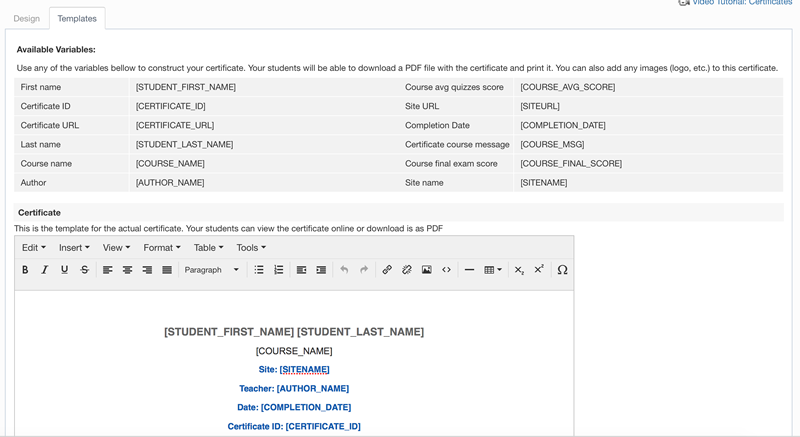 Front End Features:
We added a new page to the student interface "My Certificates". On this page students can:
View their certificate
Download it as PDF
Share it with a link and
Email it
If they are not eligible for a certificate, for any reason, they can see why.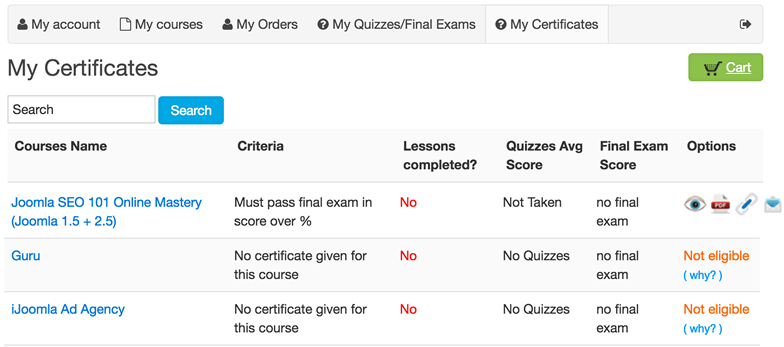 Clicking on the email icon opens this pop-up and allows the student to email their certificate.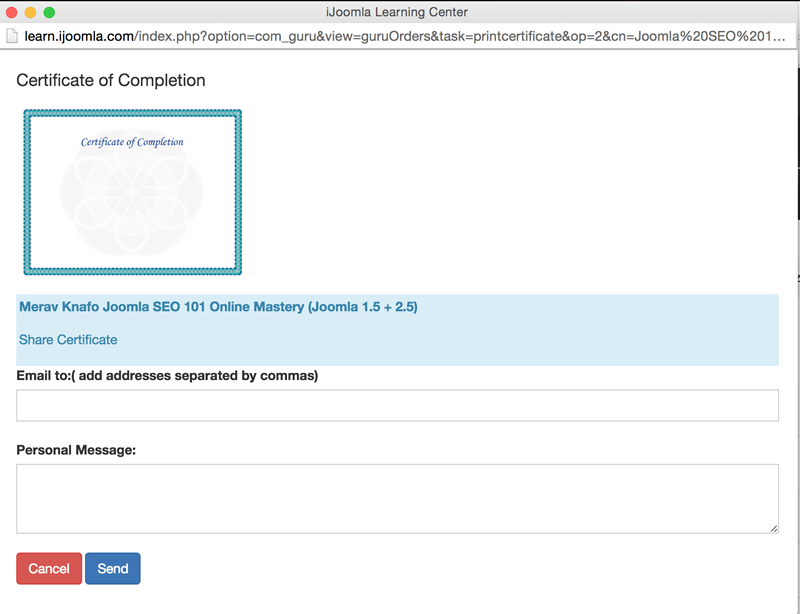 Clicking on the link icon opens this pop-up. It allows them to copy a direct URL to their certificate:

Certificate Terms:
How does Guru know which of the students deserves a certificate? When you create/edit a course, you can choose any of the terms below:
No certificates
Completed all the lessons
Passed the final exam
Passed the quizzes in avg of x%
Completed all the lessons and pass the final exam in avg of x%
Completed all the lessons and pass quizzes in avg of x%

The final result: