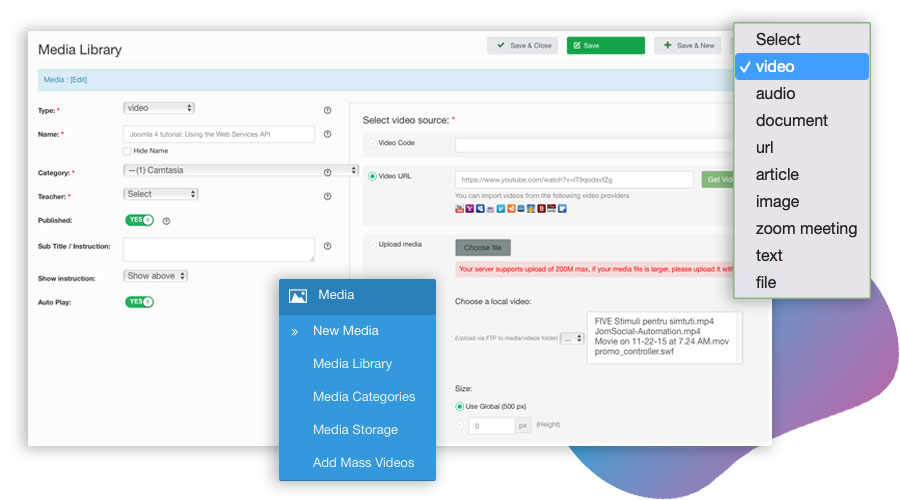 Add any type of media to your media library: video, audio, text, files and more!
Our Joomla LMS Media Library, allows you to create a comprehensive library of all types of media: video, audio, documents, files and text.
Each of the media files can be used and reused in any of your courses modules/lessons.
View All Your Media in the Media Library: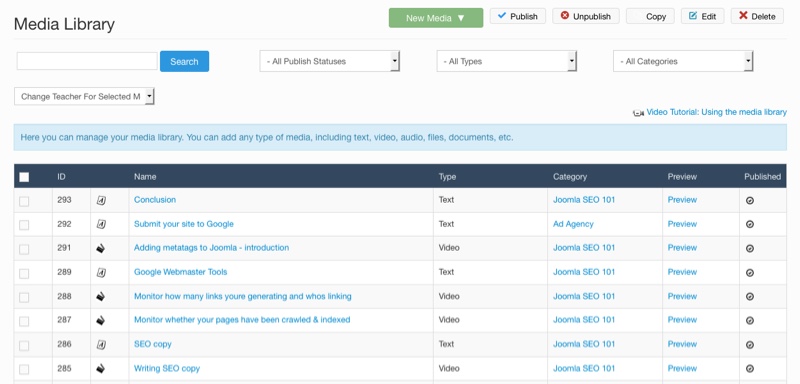 Video – Supports Three Ways of Adding Videos:
External sites like YouTube.
Local videos on your server that you can upload or select from existing videos.
Video code (just copy the source code from any video on the Web).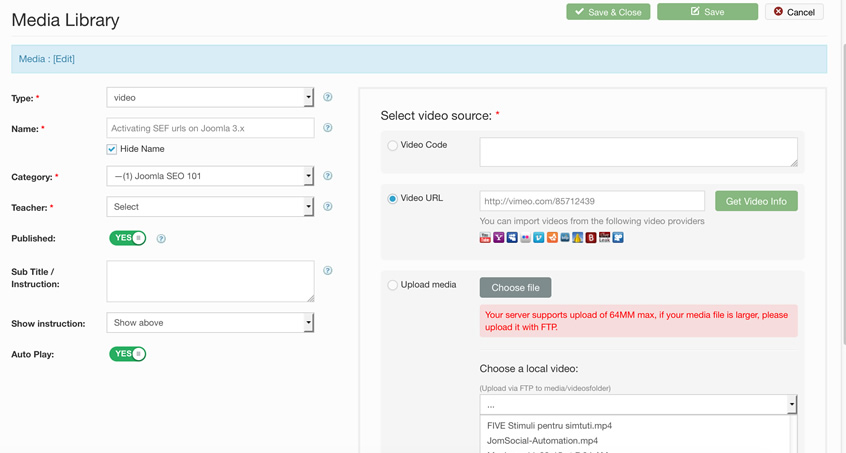 Audio – Supports Three Ways of Adding Audio:
Audio URL - simply enter the audio file URL.
Upload an audio file or select existing audio files.
Audio code (enter the audio code from another site).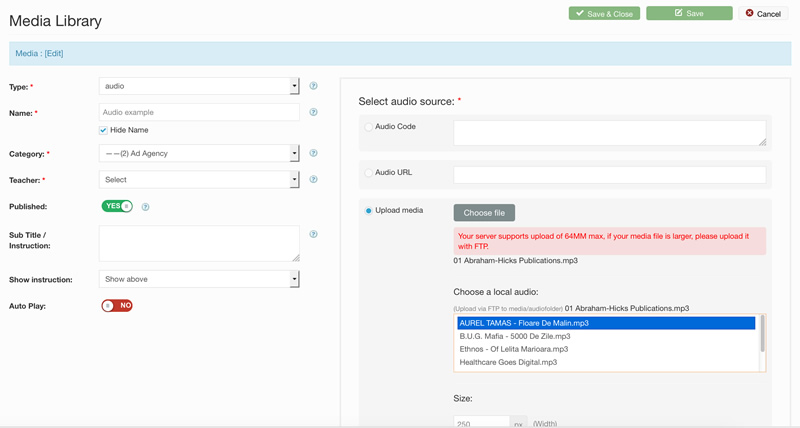 Document – Select One of Three Ways to Add a Document:
Document URL - enter the document file URL.
Upload a document, PDF or Word Doc.
Select an existing document.
Choose How to Display the Document:
Inside a wrapper.
As a link to the document.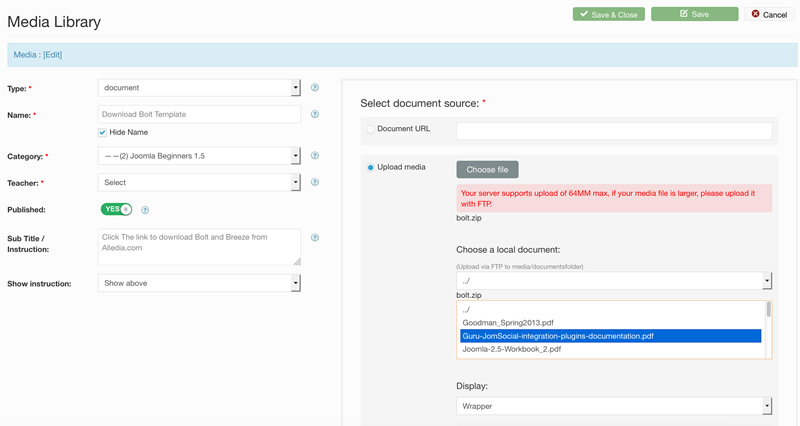 URL – Enter a URL:
Select One of Two Ways to Display a URL:

Image – Add Any Image to Your Media Library:
Choose the size.
Choose whether it's proportional by width or by height.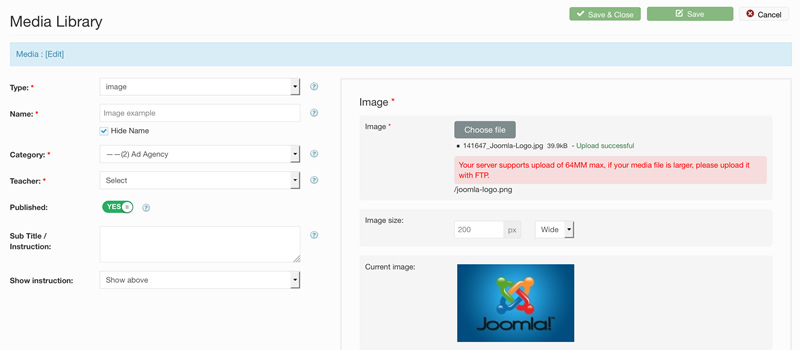 Text – Add Text into the HTML Editor to Be Used Later:

File - Upload .exe and .zip files in Two Ways:
Enter the file's URL.
Upload the file.
Add batch videos from YouTube or Vimeo
To save a lot time, you can import whole playlists/albums from YouTube or Vimeo. Lessons will automatically be created for these videos. Read more about this feature on our blog.