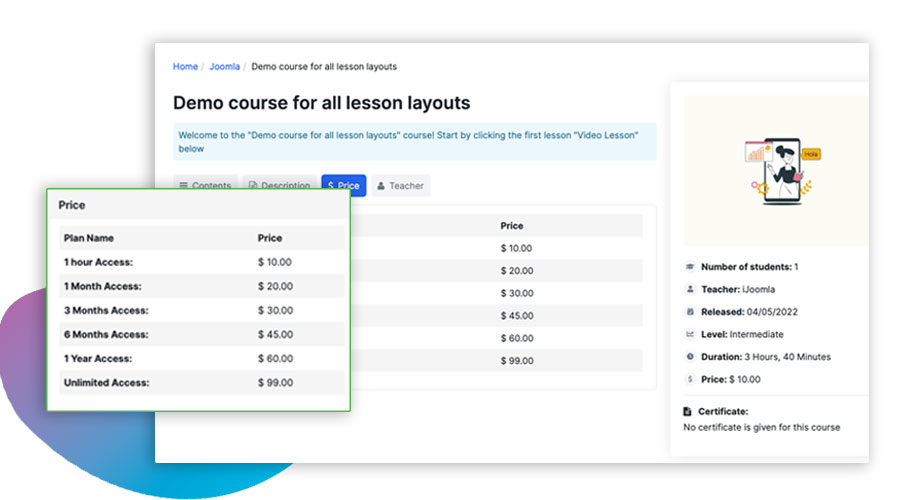 Set up subscription plans based on days/months/years or create unlimited access plans.
Our Joomla eLearning system allows you to set up subscription plans with automated e-mail reminders.
When you're ready to sell your course, you can set up subscription plans based on time: by hours, days, months and years, or you can create an unlimited subscription plan that doesn't expire. You can also set e-mail reminders: e-mails that will be sent to subscribers when their plan is about to or has already expired.
These plans and e-mail reminders will be available for you to choose on the course pricing tab. On the front-end, the course page will have the plans on the pricing tab and once the customer checks out, they'll be able to select which plan they want.
Create Your Subscription Plans:

You Can See All of Your Subscription Plans on the Subscription Plan Manager: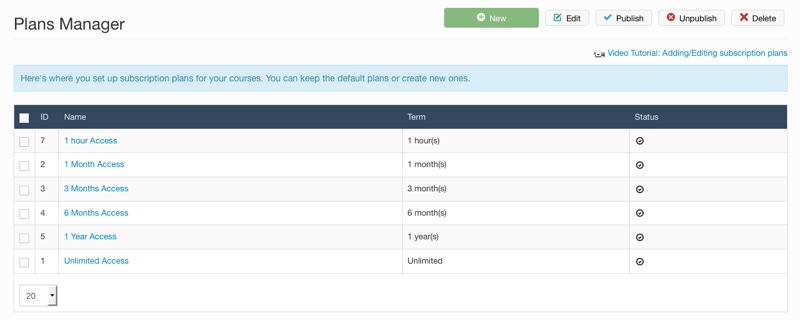 Create Automated E-Mail Reminders: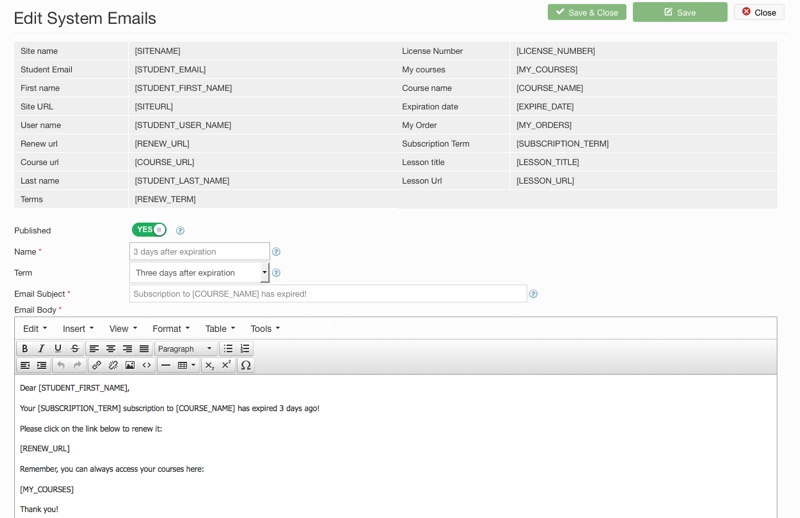 You Can See All of Your E-Mail Reminders on the E-Mail Reminders Manager:

Course Pricing Tab:
Assign the prices for each plan and the default plan.
Choose a renewal price for each plan.
Choose which e-mail reminder to include for the course.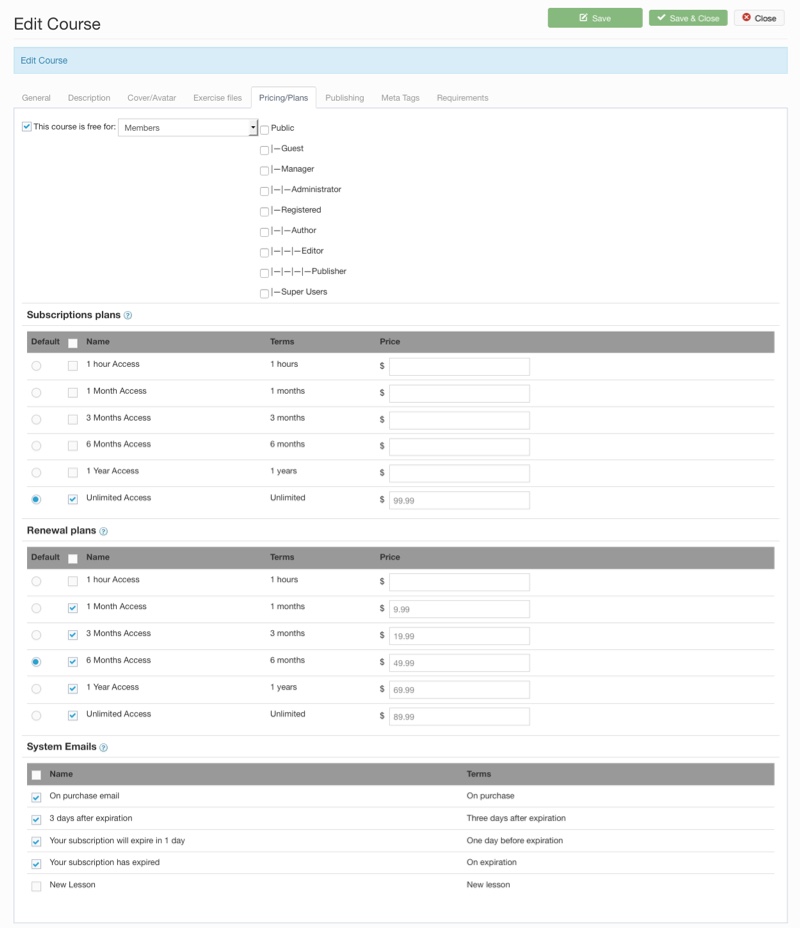 Your Customers Will See the Plans on the Course Pricing Tab: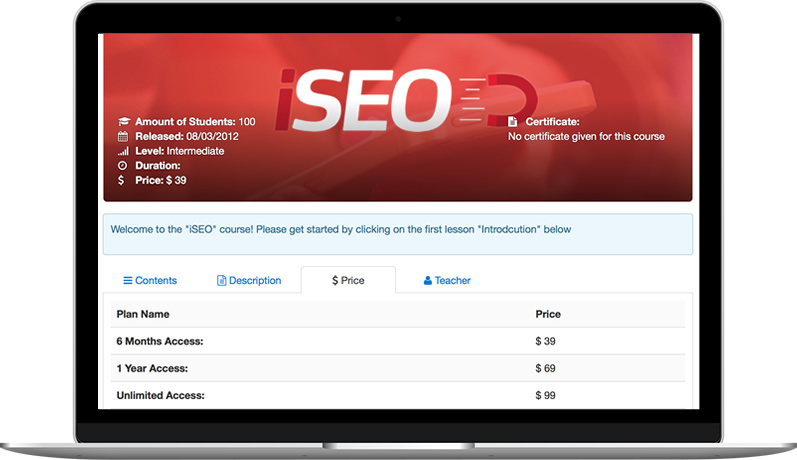 Your Customers Will Be Able to Choose a Plan When They Check Out: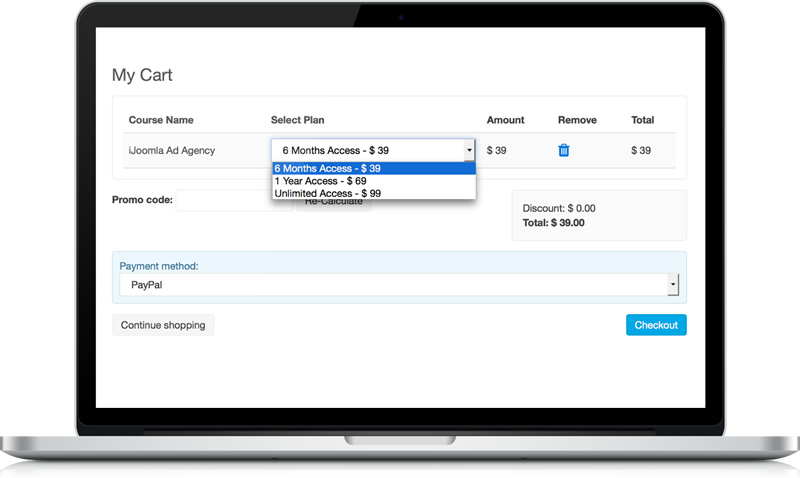 This Joomla LMS subscription plan allows you to make money from membership to your courses easily!