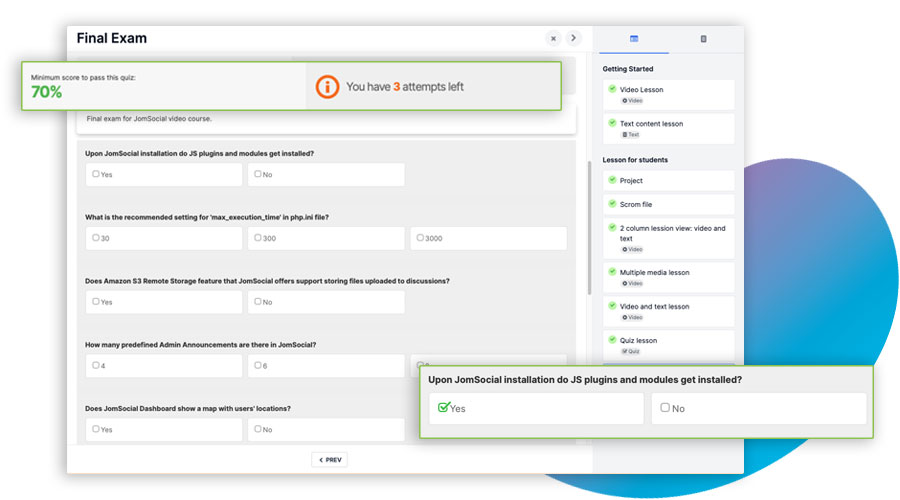 Add a final exam to your courses to test their understanding of the course material
In addition to adding quizzes throughout the course, you can now also set up a final exam built from questions in the various quizzes.

Because you can set an exam as a criterion that students must pass, the Final Exam feature is closely related to the Certificates feature.
How to add a final exam:
Go to Quizzes Manager, Click New, Choose "Final Exam."
Give your exam a name and complete the rest of the fields.
Switch to "Quizzes Included." Click "Add Quizzes."
Choose the quizzes to include in the final exam and press "Save."
Open Courses Manager and click "Edit" to open the course.
At the bottom of the General tab, choose the final exam to assign to this course.
The final exam will show as the last lesson of the last module on the front end and back end table of content.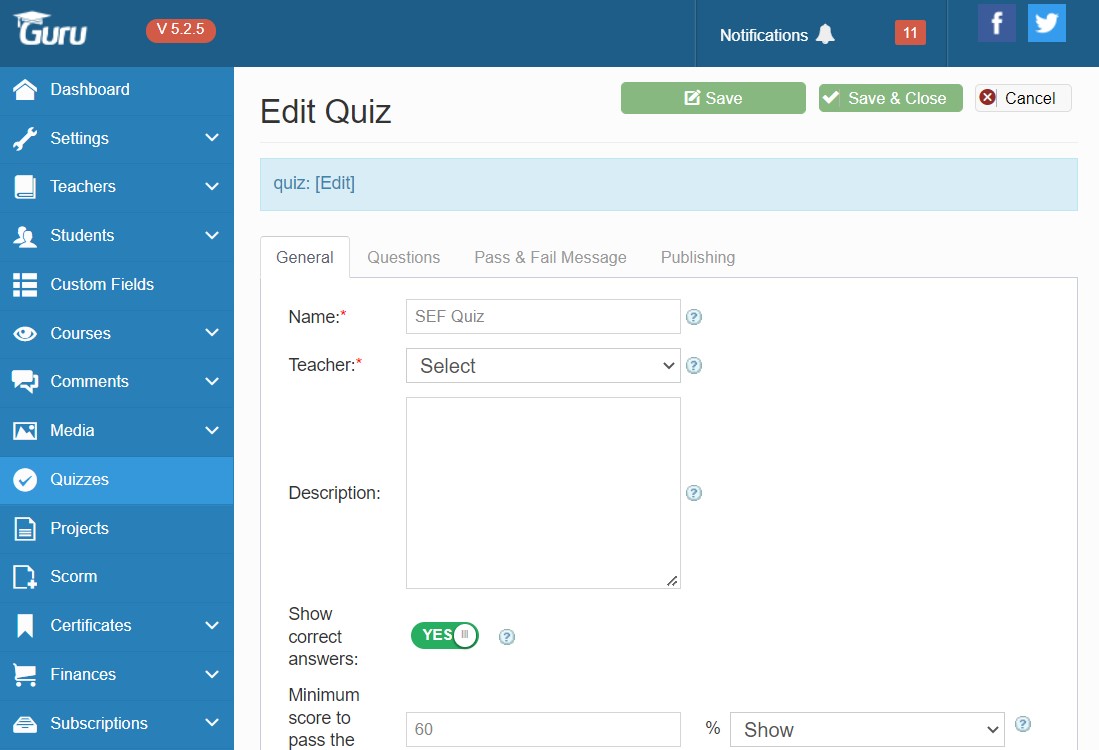 In Each course you can select a final exam and set the certificate for final exam passing term.