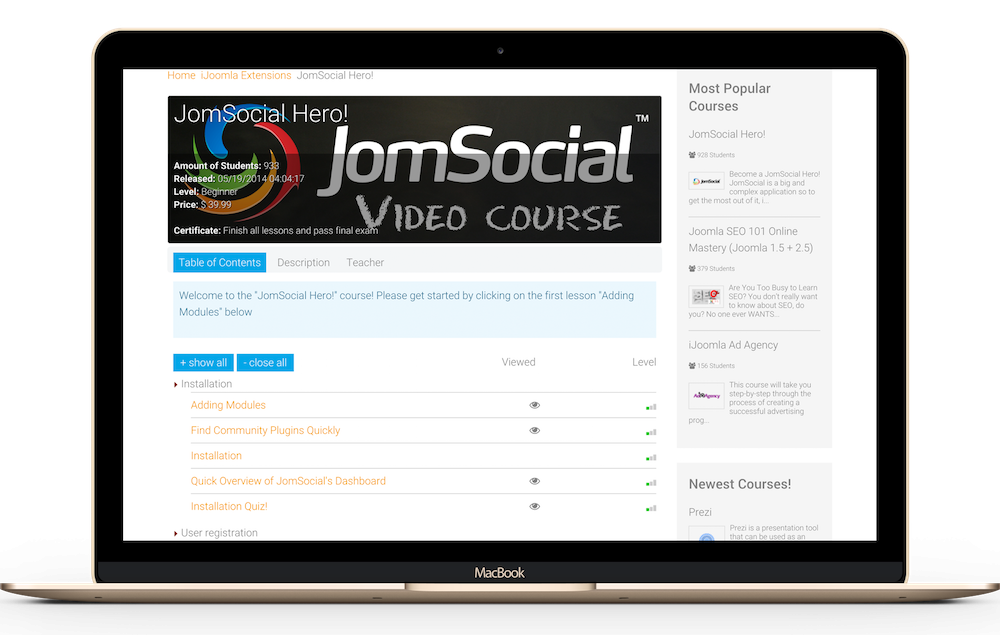 One of the good things about a working learning management system is that it lets you divide your training modules into smaller parts. This has proven to be pretty useful in many learning or training situations.
As a learning strategy, a well spread out online curriculum is more likely to promote focused learning by chopping up a vast subject into different sub topics. This will help people who need to divide their learning sessions because of time constraints and other reasons, which is a very common scenario for those learning through online courses. These benefits break down to a couple of things:
It makes the learner stay within that particular subtopic until he or she is ready to move on. You can add materials as well as testing methods that are specific to that sub topic;
It prevents learners from losing interest due to overwhelming course load. Delivering the topics into smaller chunks make them seem more possible to learn and absorb, as opposed to showing people an entire subject which will take a year to finish; and
It promoted better retention because it doesn't overload the learner with information.
On your part, having multiple smaller courses will encourage more enrollees because you can make each course available at lower, more affordable prices. This can better attract learners on a budget.
With our Joomla LMS tool, Guru, you can add or edit courses through a user-friendly interface, allowing you to manage all of them with ease. You can also add content, prerequisites, pricing, and pretty much anything else a person needs to know before deciding to take a course.