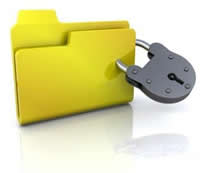 If you're charging for your Guru courses, you won't want your videos available for free on YouTube or anywhere else on the Web. Nor do you want people to download them… and then upload them to YouTube themselves.
So what's the solution? You need to sign up to the right video hosting service, one that has the following features:
The videos can play only on domains you specify.
The videos should not play third-party ads before they start.
Viewers should not be able to download the videos.
The videos should not show on the video hosting site.
YouTube doesn't allow you to remove ads or prevent downloads. Nor does it let you restrict the video plays to a specific domain. Although you can limit embedding the video on any sites, that includes your own which isn't very helpful.
Brightcove.com looks like a good option but it's expensive. If you've got more than 200 videos, you can expect to pay more than $500 per month.
Fortunately, where YouTube and Brightcove fail, Vimeo.com succeeds.

Until recently, Vimeo had a strict non-commercial policy that disallowed videos made to promote commercial products or services. That was a shame because the site is slick and nicely done. Fortunately, Vimeo does now understand the value of working with commercial users and has introduced a Vimeo Pro service. For $199/year you get:
50GB of storage
Up to 250,000 plays
Commercial hosting option
High Definition video (up to 1080p!)
Advanced Statistics
Unlimited customizable video portfolio sites
Unlimited HD uploading and embedding
Fast, priority uploading
Super-customizable and brandable video player
HTML5 support with the Vimeo Universal Player
Full mobile, tablet and connected TV compatibility
50GB gives you a lot of videos even in High Definition. And if you do need more space, an extra 50GB is just $96. It's a steal!
Most importantly, Vimeo also gives you advanced privacy settings. You can limit the domains on which the video can be displayed, block video downloading, hide the video from the site's visitors and remove the ads.
In other words, you can do all of the things you need to do to put videos on Guru.
The decision was very easy! I went with Vimeo Pro and I've been extremely happy with their service.
In the next tutorial I will explain how to use Vimeo to keep your videos private.