If you're creating video tutorials with screen capture, there's a good chance you're using Camtasia Studio.
In this tutorial I will show you how to mass export your videos into mp4, in high definition. You can choose a lower resolution if your internet connection is not super fast. Once the mp4 files are ready, you can upload them to vimeo.com, youtube.com or your server.
Step 1:
Choose batch processing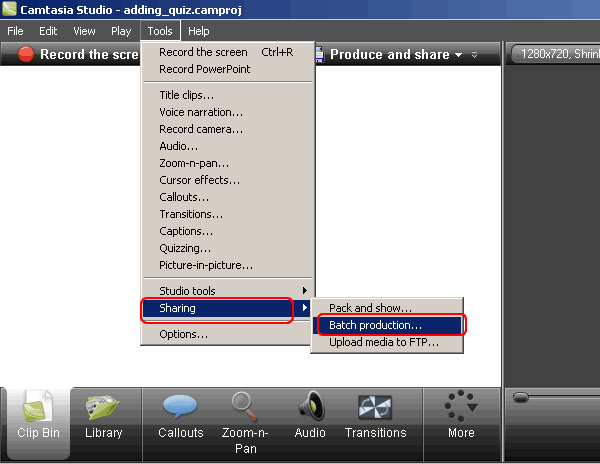 Step 2:
Click on Add files/Projects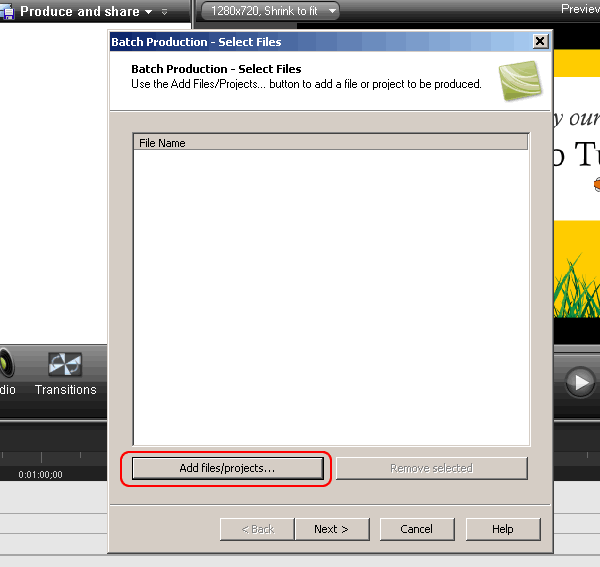 Step 3:
Select all the projects you'd like to export.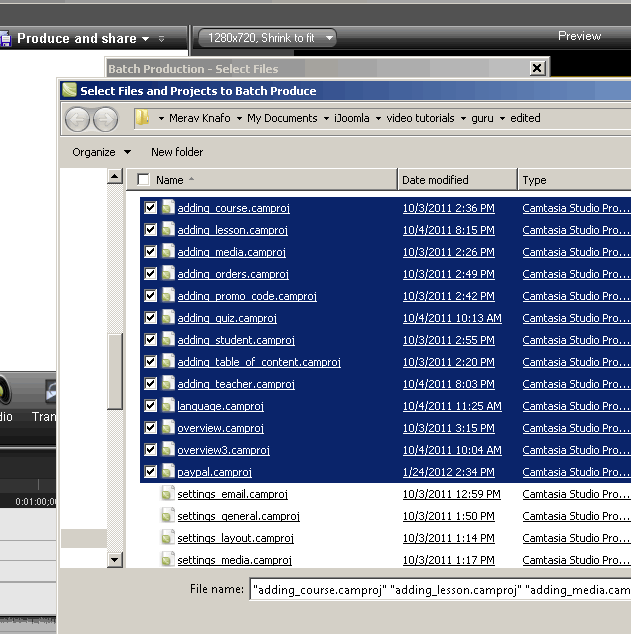 Step 4:
Click Next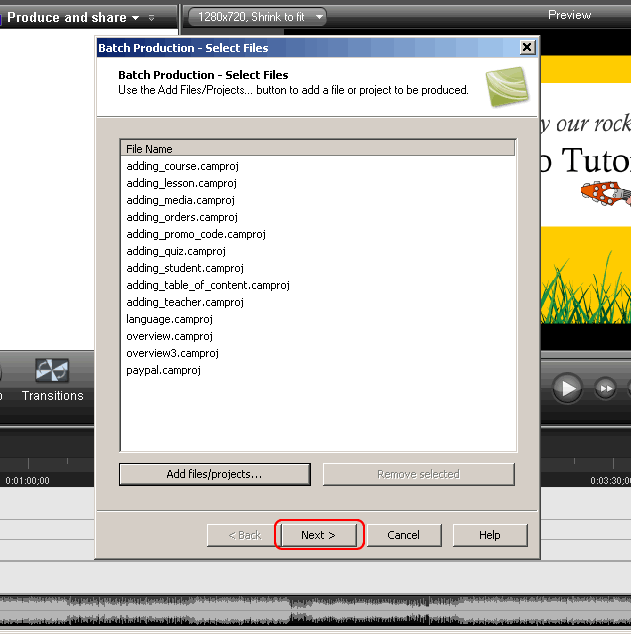 Step 5:
Choose HD for the best quality. If your computer or internet are slow, choose blog or web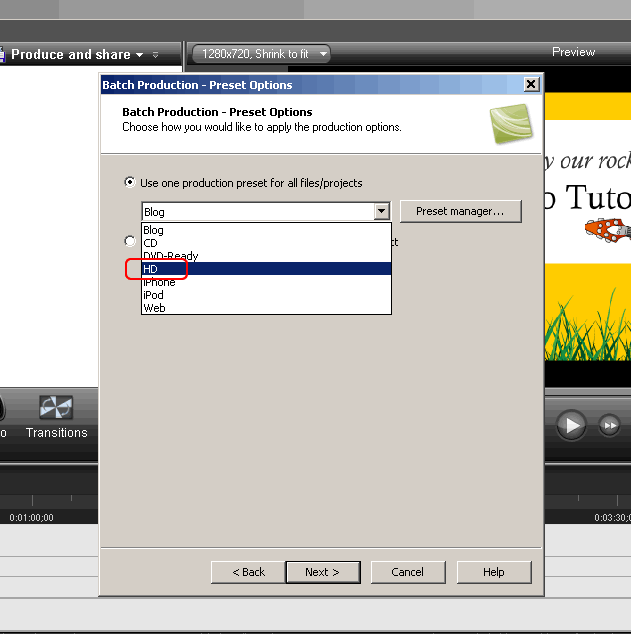 Step 6:
Select the folder to export to. I recommend you create a new folder for each course. Then click Finish.